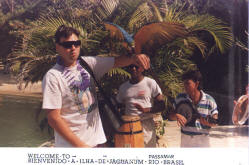 Spent the summer in Brazil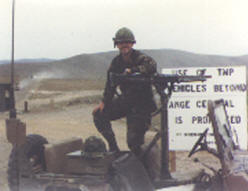 U.S. Army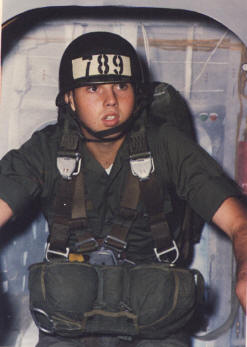 U.S. Army Airborne School- Ft. Benning, Georgia
"Where you put your time, you put your life"
I haven't always been a teacher, however it is my longest and favorite career. I began teaching at Chaparral High School in 1999. Prior to teaching I was a soldier in the U.S. Army. I was honorably discharged after six years of service. While in college I owned and operated a Natural Foods store located on the campus of San Francisco State University. I have also had several internships in the science research field at the Pacific Missile Testing Center at Point Mugu, California, at the school of graduate studies at San Diego State University and at Genprobe in La Jolla, California.
Early on I thought I would be a Marine Biologist and work on preserving the beauty of our planet. I obtained my Bachelor of Science Degree in Marine Biology and Limnology from San Francisco Sate University. After getting my Biology degree, I tried teaching and loved it. This prompted me to obtain a Teaching Credential which I obtained from San Diego State University. I am currently working on finishing my Masters of Forensic Science Degree.
In today's multicultural climate, I am a well suited mongrel. My mother is Russian/German and my father is French. I have lived in, and traveled to many countries including France, Spain, Egypt, England, Denmark, Brazil, Italy and Greece . I am fluent in three languages and can converse in several others. I believe that one of the greatest gifts we can leave for our children is a peaceful and healthy planet to explore. Spending time with my children is the happiest and most meaningful time for me. My son is 12 years old and my daughter is 9 years old.
My teaching philosophy is centered around the belief that all students are different from each other and can achieve in their own way. Our youth are the greatest resource that we have and I feel privileged and very fortunate to be a part of their education.
| | |
| --- | --- |
| Hiking and ice skating in Temecula, California | |